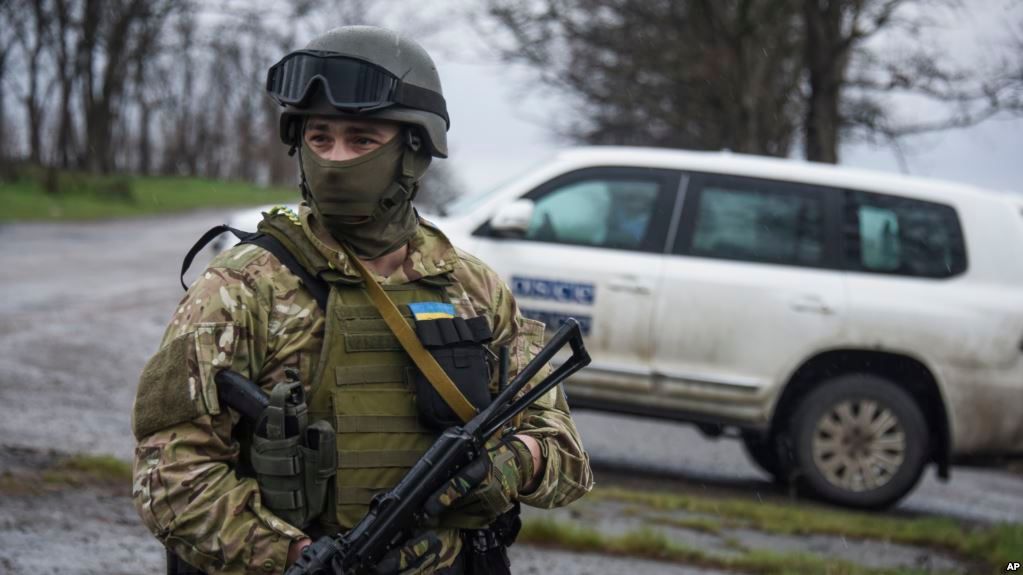 LONDON —
A U.N. peacekeeping force in eastern Ukraine could pave the way for local elections within a year, according to a new report that aims to build on international momentum behind establishing such a mission.
The U.S. special envoy to Ukraine, Kurt Volker, advocated the deployment of peacekeepers several months ago. Russian President Vladimir Putin has since suggested that he may accept a small U.N. force.
The new report, commissioned by former NATO chief Anders Fogh Rasmussen, now an adviser to Ukraine's president, calls for a peacekeeping force of 20,000 soldiers from non-NATO countries, led by Sweden. It is hoped such a force would allow local elections to take place in eastern Ukraine within 12 months, a key part of the 2015 Minsk peace accords.
The report will be presented to officials from all sides at this week's three-day Munich Security Conference. The report was welcomed by the Principal Deputy Chief Monitor of the OSCE Special Monitoring Mission Alexander Hug, in an interview with VOA.
"It is a question of will by those who have it in their hands to bring this conflict to an end. Any additional measure that will help this happening, including further monitoring of the situation, but any other tool, should be welcomed. With regard to a potential U.N. operation in eastern Ukraine, this is a decision that the Security Council will have to decide," Hug told VOA.
The OSCE warns the conflict has escalated in the first weeks of 2018, with up to 1,000 cease-fire violations on a single day.
Hug says the 700 unarmed civilian monitors are often blocked from doing their job on the frontlines.
"That is done through passive obstacles, minefields, other physical obstacles that are put in our way that are not removed and represent at the same time a violation of the [Minsk] agreements. But then there is also active interference with our patrols; we are stopped at checkpoints and not let further, we are threatened at checkpoints, and the most serious cases - we are also intimidated by the use of [gun] fire."
More than 10,000 people have been killed in the conflict between Ukrainian government forces and Russia-backed separatists since April 2014. Most civilians don't support the conflict or its aims, says Hug.
"The fact that up to 40,000 Ukrainians cross this line both ways on a single day, every day, is very promising. Normally the contact line is a division line. Not in this conflict. The line doesn't exist in their heads, it's a tragic reality there on the ground. So I think even on behalf of the civilians that bear the brunt of this conflict, dialogue is required and they express that every day."
Senior officials from Russia, Ukraine, Germany and France, the so-called Normandy format, will discuss the conflict on the sidelines of the Munich Conference, starting February 16. As a member of the U.N. Security Council, Russia could veto any peacekeeping mission.
Source: https://www.voanews.com/a/momentum-builds-for-un-peacekeeping-force-in-eastern-ukraine/4251799.html