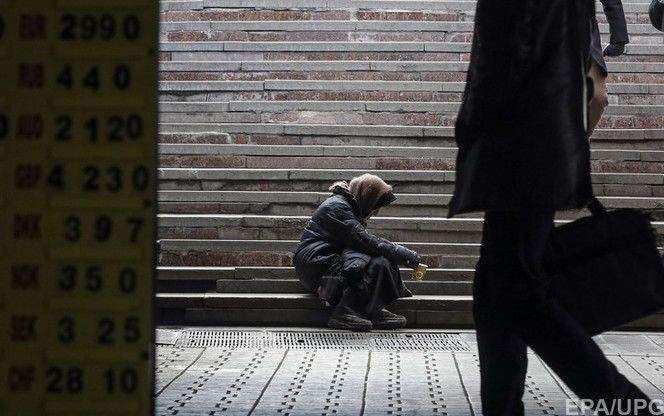 Today below the poverty line in Ukraine is home to 25% of the population, while in 2014 this proportion was 15%.
This was stated by world Bank Director for Ukraine, Belarus and Moldova satu Kähkönen, reports the online edition of the Chronicle.info with reference to UKRINFORM.
"The economic crisis that began in Ukraine in 2014, led to the fact that the poverty level is higher now than it was five years ago. If in 2014, below the poverty line lived 15% of the population of Ukraine, today – 25%. However, there is a real way out of the crisis. This success and the implementation of reforms, be it healthcare, the establishment of the Supreme court anti-corruption, independent of Supervisory boards in state-owned banks, and half of all banking sector to loans not went to "his" people. Ukraine has made a step in reforming different spheres, and she cannot stop," said Kähkönen.
According to her, the economic potential of Ukraine is higher than that of countries such as Poland, Romania, Georgia, Indonesia.
"Ukraine has Europe's largest reserves of fertile land. Profitable and its geographical position at the crossroads of Europe and Asia. However, state policy in terms of economic development back 20 years. If there are changes, in particular, will create a transparent land market, there will be incentive to improve standards of living," added Kähkönen.
According to her, the world Bank invested in 2014 in Ukraine more than in any other country.
"It's hard to convince investors today to invest in Ukraine. There are problems at the macroeconomic level: the state debt of Ukraine is very large and decreases until the level planned earlier. There are also risks associated with inflation, and it is associated with wage growth in half and increasing subsidies with the result that it is impossible to keep consumer demand at the background of rising prices," said Kähkönen.
And yet, according to her, Ukraine has prospects provided public policy development, including the implementation of the reform plan.