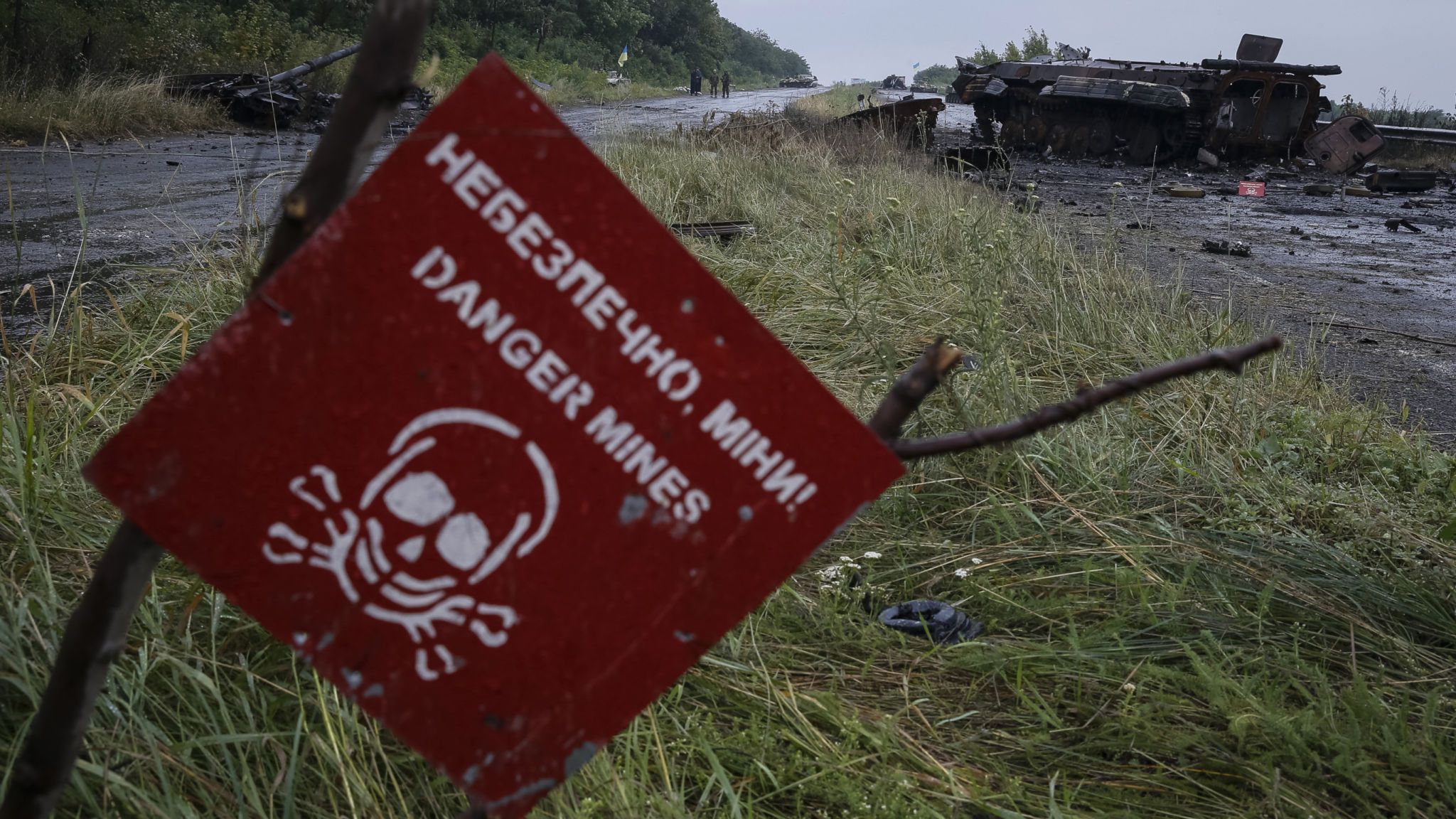 Three boys have been killed after triggering a landmine in eastern Ukraine.
The boys, aged between 13 and 15, were from Horlivka, a city controlled by separatist forces.
The town's mayor, Ivan Prikhodko, wrote on social media that a 10-year-old boy is also in hospital with shrapnel injuries.
Mr Prikhodko told AFP: "They found an abandoned house and were just looking for adventure.
"We are constantly confronted [by the problem of mines] and I think it is something that will continue for some time."
Horlivka is about 18 miles from Donetsk.
The region has seen heavy fighting since the rebel insurgency broke out there and in the Luhansk region in April 2014, following Russia's annexation of Crimea.
More than 10,000 people have been killed in the conflict.
Separatist forces in eastern Ukraine are backed by Moscow, while forces loyal to the Ukrainian government in Kiev are backed by the West.
Despite a series of truces, there have been sporadic clashes and soldiers and civilians both face constant danger from landmines that still litter the area.
In December 2017, the United Nations said that 220,000 children are at risk from landmines in eastern Ukraine, which has become one of the world's most mine-contaminated regions.
"It is unacceptable that places where children could safely play less than four years ago are now riddled with deadly explosives," UNICEF's Ukraine representative Giovanna Barberis said in a statement.
In December, the Halo Trust, a humanitarian mine-clearance organisation, estimated that land mines had caused 1,796 casualties in eastern Ukraine since the start of the war in 2014.