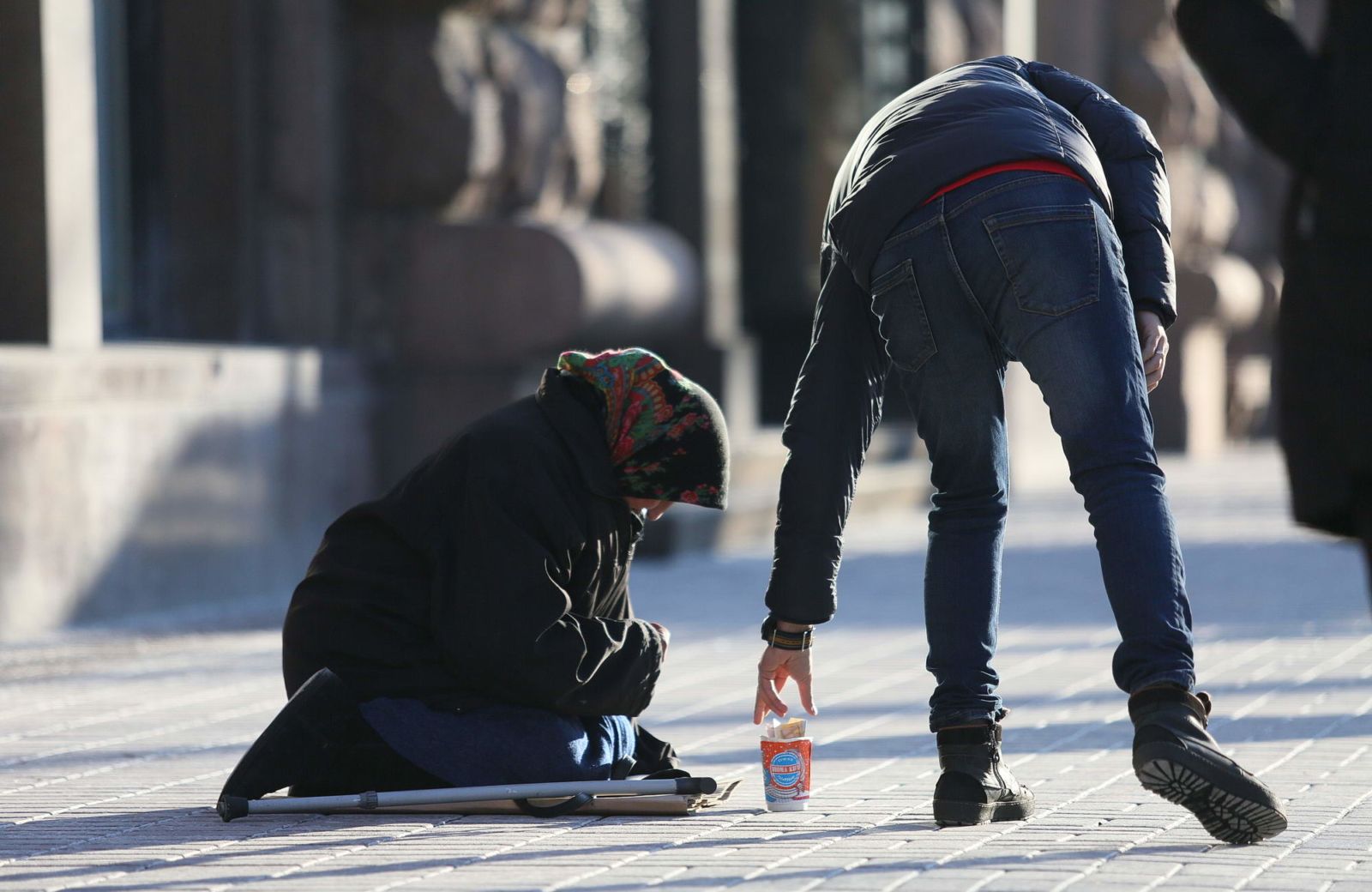 Ukrainians rank among the world's poorest people and the net wealth of its citizens now lags behind countries like Nepal, Bangladesh and Cameroon, new research published on Oct. 18 shows.
According to a new Global Wealth Report published by Credit Suisse, the Swiss multinational investment bank, Ukraine now ranks 123rd out of 140 countries in terms of its citizen's median personal wealth.
The study shows that Ukrainians have median personal wealth equivalent to $1,563 per adult resident, the same as nearby Belarus but less than Bangladesh ($2,322) Kenya ($2,306) and Nepal ($2,054).
Just behind Ukraine in terms of the wealth of their people are Zambia ($1,197) Syria ($1,190) and Mali ($1,094).
Australia ($191,450) is slightly ahead of Switzerland ($183,340) and can claim the title of having the world's wealthiest citizens.
Credit Suisse defines "wealth" as the net worth of a person: the value of their financial assets and real assets, such a property, minus their debts.
On a colorful European map in Credit Suisse's latest report, Ukraine and Belarus are colored grey, instead of a shade of blue, representing that the median wealth of citizens is under $5,000 per person.
Most European countries on the map are colored dark blue, showing personal wealth exceeding $100,000. Globally, Credit Suisse says that the world's poorest people are heavily concentrated in Central Africa and central and south Asia, with Ukraine and Belarus standing out as notable exceptions.
Credit Suisse has separately ranked countries by the number of rich people that they have, defining rich as a person with personal wealth of over $50 million. The bank says that Ukraine has 135 such individuals, 20 more than last year, and puts the country in 53rd place globally on its "rich list".
Some economists and observers say that economic evaluations for Ukraine are difficult and can often be skewed because of the nature of Ukraine's large shadow economy, where large amounts of salaries, transactions and assets are undeclared and untaxed.
The World Bank says that Ukraine's economy grew by 3.4 percent in the first half of 2018 while real wage growth is still relatively high at 12.5 percent. Pensions also increased slightly, by 6.7 percent, according to the bank.
Ukraine recorded GDP of almost $113 billion in 2017 – about $2,522 per capita – according to the World Bank, but many observers say that this isn't enough to improve the living conditions and personal wealth for nearly 45 million Ukrainians.
A separate study recently published by the United Nations Development Program found that, despite economic growth, about 60 percent of Ukrainians live below the official poverty line, adding that Ukraine has 1.7 million who are internally displaced and 2.8 million people with disabilities.