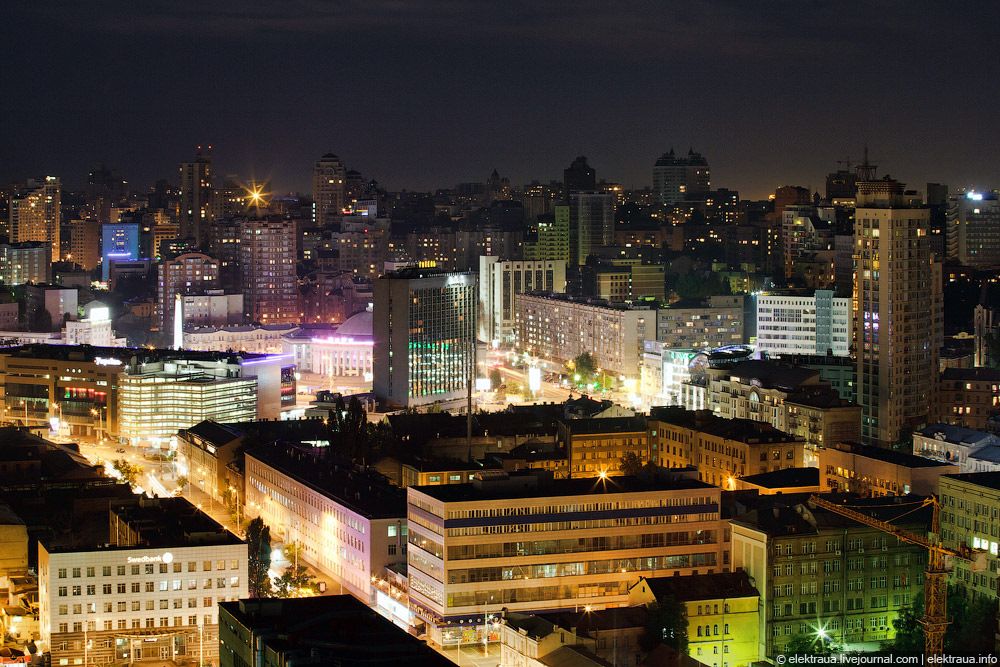 Finding the StreetPower youth club isn't easy. Tucked away on an industrial estate in Kiev's lugubrious northeastern suburbs – it was moved there after neighbours complained to the police – you need to know what you are looking for. But once you get near, the sounds of roaring laughter and dance music guide you to the door. 
Alla Melnyk, the chatty project manager responsible for much of the noise, says the idea of providing a safe place for vulnerable teenagers came after outreach workers noticed more and more teenagers on Kiev's streets. 
"It began with the 2013 revolution, when many children were left to their own devices, often because their parents were too busy trying to make ends meet," she says. For a large part of the country, war and poverty followed the fire-fuelled protests on Independence Square (Maidan Nezalezhnosti). Melnyk says: "Quite a few of the girls went east to offer sex services, and returned with kids and various infections. We knew we needed to do something."
Since opening its doors in 2016, the StreetPower club has worked with 1,500 children, some as young as eight or nine. They mostly come from difficult families, and often with a history of alcohol or drug use.  
Most of the regulars admit they come for the free coffee and biscuits, but that's beside the point, says Melnyk. Once they are inside, her team offer "love, attention and hugs", before getting to work with harm-reduction strategies that are cutting edge in Ukraine. They are tested for HIV, Hepatitis, TB and other sexually transmitted infections, offered free contraception, and taught about safe sex. 
HIV transmission in Ukraine is no longer mainly transmitted via drugs needles. Sex – and heterosexual sex – is now the primary cause, moving the epidemic far beyond historic high-risk populations. Only half know their HIV status, and knowledge of safer sex practices remains low, especially among the youngest. 
"Ukrainian children aren't told about sex in school," says Melnyk. "Our teachers for some reason don't know how to say 'dick', 'penis' and 'vagina'. For them, it's the end of the world." 
A large part of the club's work is about making timely interventions on drug use. The aim is to support young people in making informed choices about drugs and minimising risk – for example, by preventing the progression to more harmful injected drugs. 
"The drugs scene in Kiev is changing," says Slava Kushakov, a senior advisor at the Alliance for Public Health, an umbrella organisation that supports StreetPower. "Injection on the whole is not so popular with young people, and to a certain extent stigmatised too. But the injection route remains a real prospect for some of our clients, and our job is to explain that some drugs are much more harmful than others."
Many of StreetPower's young clients are already drug users, who, despite their tender age, show obvious signs of its effects. They choose drugs on based on cost alone. That usually means spice (synthetic marijuana), low-quality amphetamines and synthetic cathinones or "bath salts". 
But the children say it is never difficult to get their fix. In recent years, the local drug market has moved from personal interaction with dealers to a well-developed network of dead-drop spots. The system is advertised on walls and underpasses across town. You send your order to an anonymous social media account, wire the cash via bank transfer – in Kiev you don't even need Bitcoin – and within an hour the drugs will be in an agreed place. 
As much as they try, the authorities can't keep up. 
According to Galya Sergienko, coordinator of Drugstore, a harm-reduction platform operating under the Alliance for Public Health aegis, dealers have even resorted to bulk marketing deals to increase take-up among teenagers. 
"One scheme on offer is bring 10 friends and get a gram free," she says. "A gram of what exactly is never clear." 
According to the alliance's internal statistics, recreational drug use has increased by 40 per cent over the last four years alone, with much of that increase down to Kiev's expanding clubbing scene. 
The teenagers who go to techno parties form an independent group to those covered by StreetPower, says Sergienko. The drugs are different, for a start, with Ukraine's clubbing youth preferring MDMA and ecstasy over synthetic cathinones. They are also less likely to take the very cheapest drugs available. 
But apart from that, the lack of awareness, isolation and dangers faced are the same. 
There are the same problems with quality, for example. Local production of club drugs can also use the cheapest reagents – bleach, benzene, acids of every description – resulting in a number of dangerous impurities in the final product.  
"We've noticed that, because of the impurities, the problems come much, much quicker; psychosis, physical change, and worse," says Kushakov. "And we're still in the early stages of research." 
Kiev's expanded recreational drug scene has also opened a new front for HIV and other sexually transmitted infections.
"People can do anything when they are on a high," says Sergienko. "We tell people about safe sex, about HIV and hepatitis. But often they won't take our condoms, saying it doesn't give them the same feeling, that it's not cool. In truth, many of them don't know how to use them." 
For most Ukrainians facing rising bills and rock-bottom wages, of course, drug use among teenagers is far from top of the agenda. By and large, the same attitude pervades the national government. There are no votes to be had by defending children who take drugs, after all; and quite a lot of cash to be made by syphoning money off intended for health programmes. 
"The adults have forgotten about the children," says Melynk. "And the kids themselves are afraid to speak out, so you never see them. They are our lost generation, quite literally."