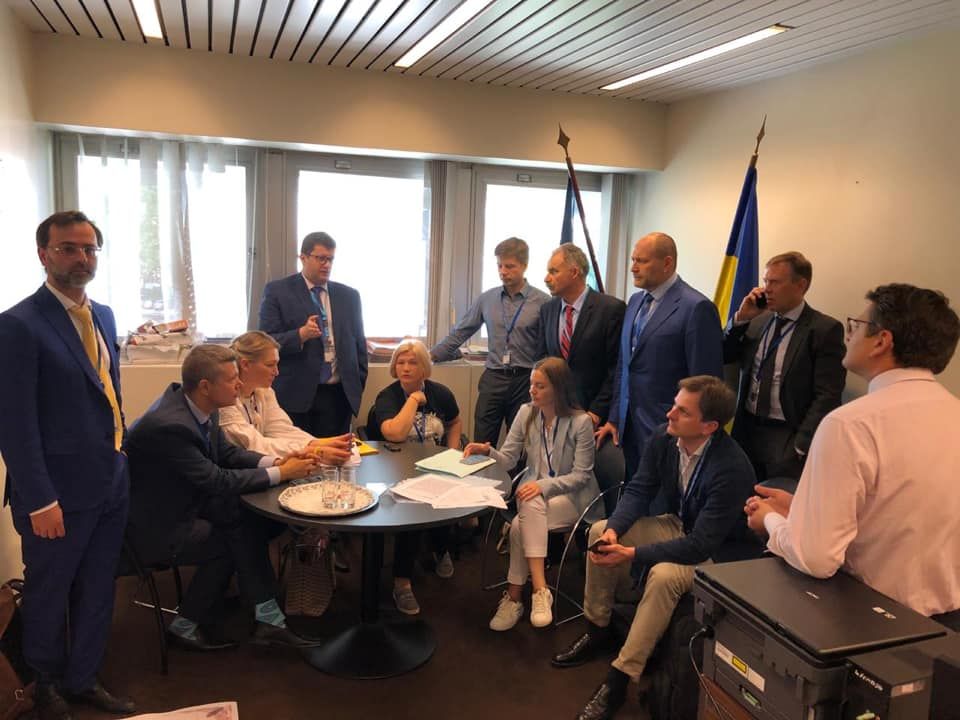 The Ukrainian delegation left the session of the Parliamentary Assembly of the Council of Europe (PACE) after the confirmation of the authorities of the Russian delegation in the assembly in full as Interfax-Ukraine reported.
After the voting the delegation of Ukraine as a whole gathered in the center of the hall of the plenary session and announced that it leaves the hall. Then the PACE session was stopped.
The members of the Ukrainian delegation shouted in English: "We leave the session".
Related:  PACE appeals to Venice Commission on legitimacy of Russian delegation
Earlier we reported that according to PACE decision, the Russian delegation returned to the work in the assembly with the complete set of the authorities.
As it was reported, the Parliamentary Assembly of the Council of Europe adopted a resolution which changes the sanctions regime and allows Russia to return to work in the organization without limitations to the right to vote. 
The delegations of Ukraine and Georgia launched a complaints procedure in PACE over Russia's return to the organization.
Related:  Russian delegation to PACE to return during voting for Council of Europe Secretary-General
Moreover, the Ukrainian delegation stopped its work in the PACE, excluding the sessions concerning the Russian issue. 
As we reported profile committees of the PACE considered the question of restoring all authorities of the Russian delegation in the Assembly. The concluding recommendation passed after the night-time session says that these powers should be returned without any sanctions - not even those that remained after the PACE resolution was passed on June 24.