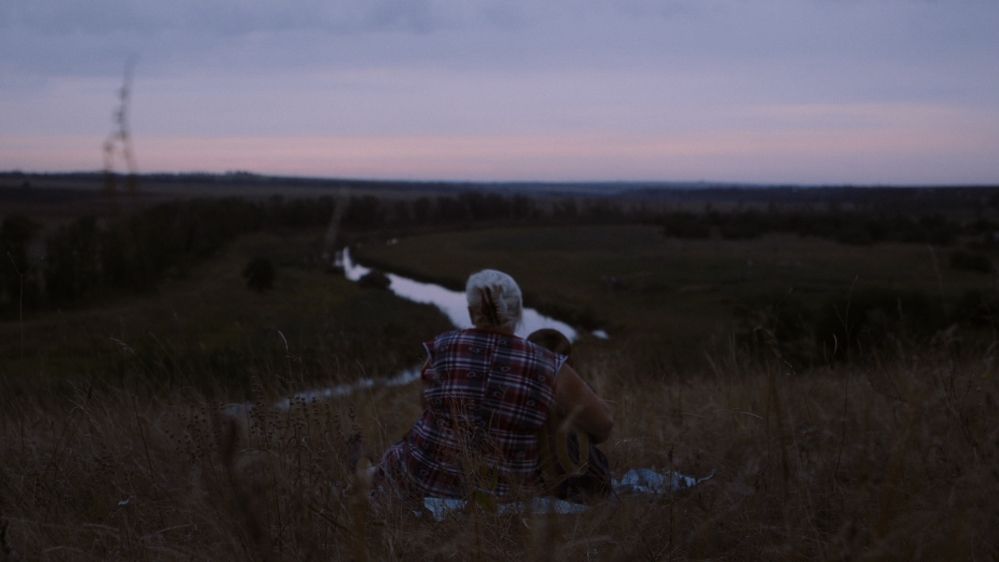 Ten-year-old Oleg lives in the small village of Hnutove, where the sounds of missiles echo across snow-covered fields and residents' homes.
For more than four years, eastern Ukraine has been the centre of the armed conflict between pro-Russian separatist forces and the Ukrainian government. Since 2014, the conflict has killed more than 10,000 people, among them at least 2,500 civilians.
Today, the fighting is concentrated along a 400km line of contact, where nighttime shelling is the leading cause of civilian casualties.
Caught in the middle of this conflict are the people living in and around the warzone, unable to leave and struggling to lead a normal life with sounds of anti-aircraft fire and missile strikes echoing - sometimes in the distance, other times frighteningly close.
Oleg's village is only about a mile (1.6km) from the front line. While others have already left this dangerous area, Oleg remains with his grandmother, Alexandra, who has taken care of him since his mother's death. They have nowhere else to go.
While waiting for the war to end Oleg enjoys hanging out with his younger cousin and an older neighbour boy - a momentary escape from the seriousness surrounding them. Together, they go on adventures, playing games and exploring the land around them, but sometimes, the proximity of the shelling forces them home.
As the war continues, life becomes increasingly difficult for Oleg and Alexandra, with the end of conflict nowhere in sight. In the day-to-day fragility of their lives, they turn to each other for stability and grounding.
The Distant Barking of Dogs follows a year in the life of Oleg, examining how a child's struggle to discover what the world is about grows interlaced with all the dangers and challenges of war.