Wounded Warriors Project
Since early 2014, tens of thousands of Ukrainian troops have taken part in a bloody war with pro-Russian separatists in East Ukraine. Over 9,100 soldiers have died and over 20,000 have been injured, according to a December 2015 United Nations report. But for many Ukrainian soldiers returning home, there is a battle that can't be fought with rifles and tanks. Thousands of soldiers have come back from the front with injuries that will never fully heal—chronic phantom pains from amputations, burns covering much of their bodies, extensive brain damage.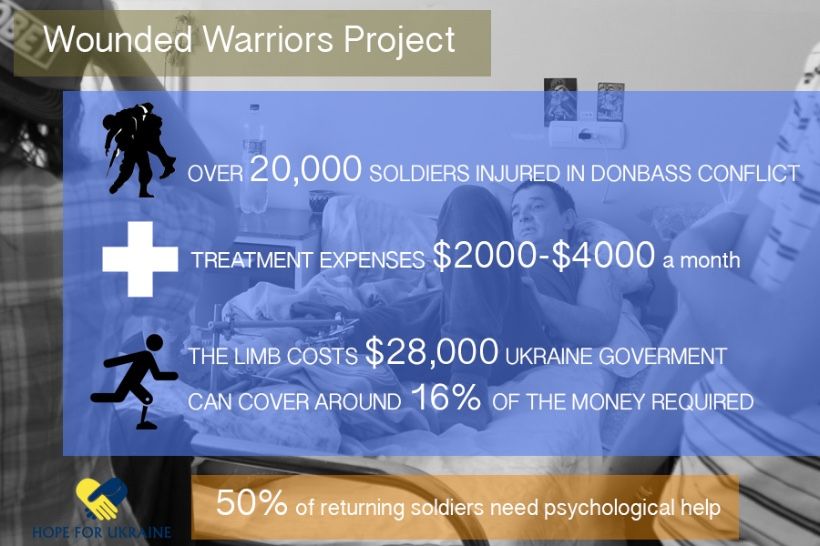 Hope For Ukraine provides support and rehabilitation for wounded soldiers by raising funds for their medical treatment as well as providing everyday necessities for them and their families as they embark on long journey adjusting to life with disabilities.
The Children's Project
Of Ukraine's eight million children some 96,000 live in state-run children's institutions such as orphanages, boarding schools and shelters. We are dedicated to improving quality of life for children and youth in these state-run orphanages by providing basic necessities, critical benefits and services, programs that support long-term development and opportunities that prepare them for success. 
Over 3,000 children live with HIV. Hundreds of children were born with HIV unnecessarily in Ukraine last year because of a shortage of vital antiretroviral drugs. Hope For Ukraine is working with families who have HIV positive children and medical institutions that treat HIV positive children by providing funding for antiretroviral drugs. Kids who are HIV positive need these vital drugs on daily basis so HIV virus won't progress.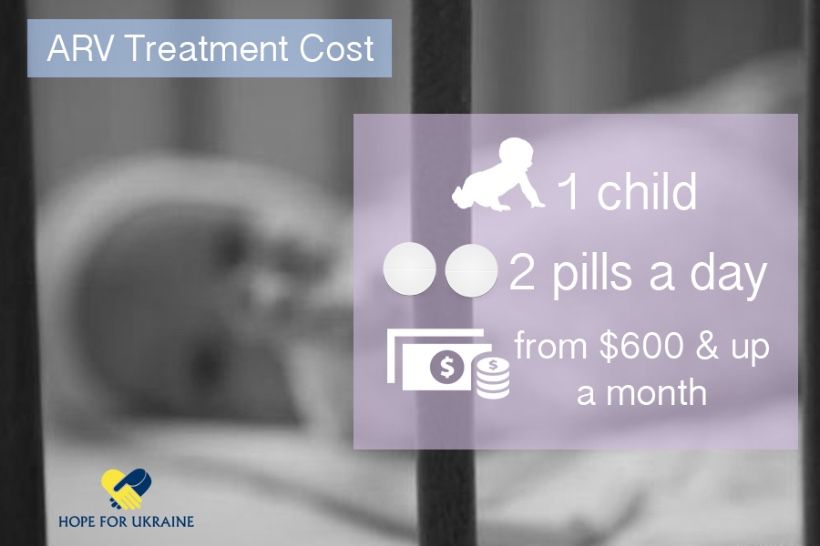 Family Support Project
According to the United Nations, more than 80 percent of Ukrainians live below the poverty line.
By the standards of the United Nations, if a person spends on lodging and meals less than $5 a day, and in a month less than $150, he or she lives in poverty. Today the average wage in Ukraine is 1,176 hryvnia, or about $50 a month, which is a dollar and a half a day.
We are supporting the neediest families by providing them grocery packages once a month. These packages put together based on family needs and requests. All of the produce are purchased fresh in the Ukraine and delivered to these families by our staff and volunteers on the ground.